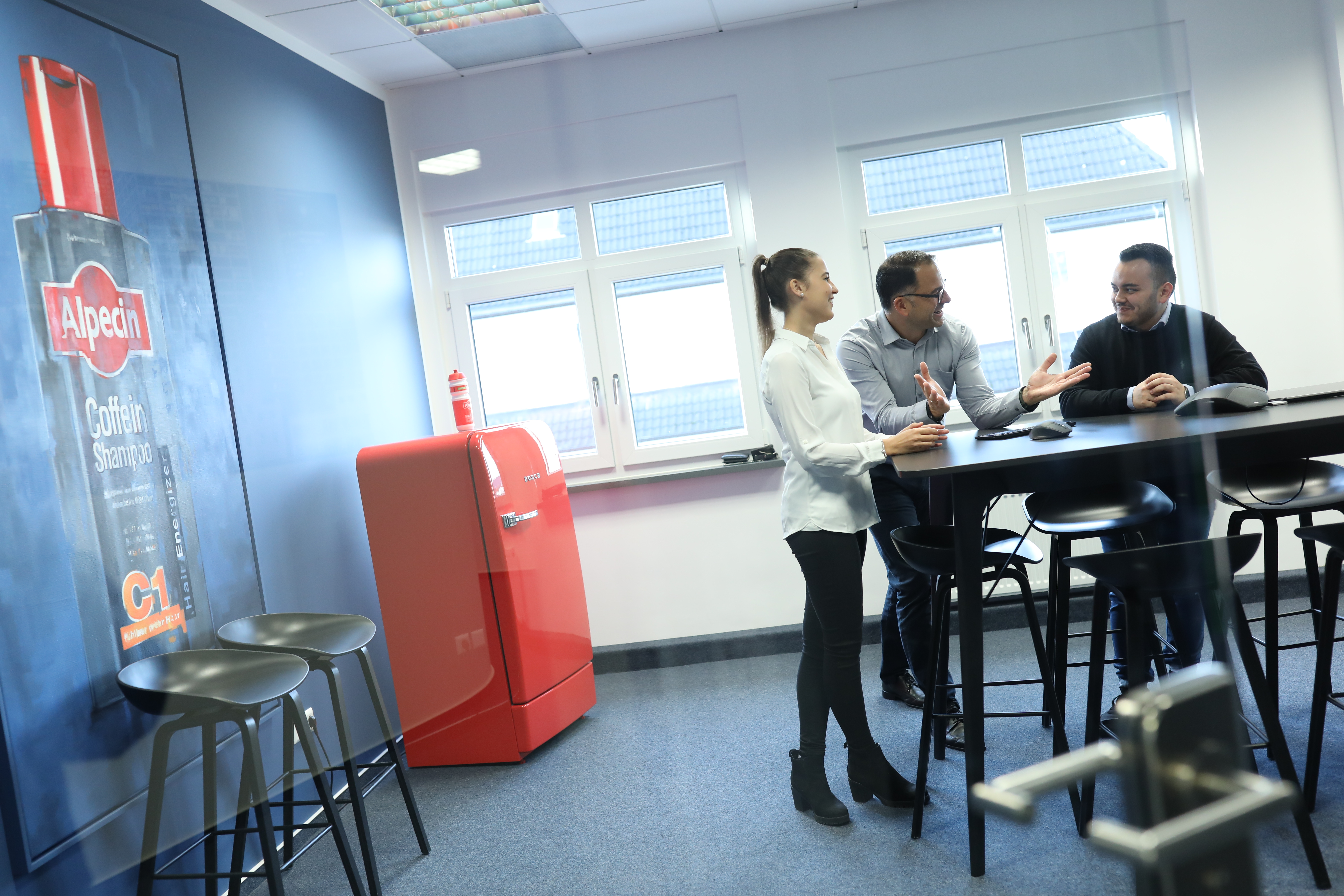 Those who work for Dr. Wolff not only have a job, but also belong to a large family – we affectionately call it the "Wolffsrudel" (wulf pack). As a family-run company, Dr. Wolff places great value on a long-term orientation and consequently, cohesion and consistency are the hallmarks of working for us. For around 115 years, our colleagues have been working every day to solve skin, hair and dental problems – and with great success. However, it is not only the balance sheet and turnover that make us proud, but also the fact that our employees remain loyal to us for a very long time:
Would you have thought that...
our longest-serving employee has been with us for 46 years?
we have an average length of service of 11 years with Dr. Wolff?
in the last 4 years about 40 percent new employees have come aboard?
the average age of the Dr. Wolff workforce is 41.5 years?
20 different nationalities work in our Company?
you can join us in a total of 62 Departments?
What our employees say: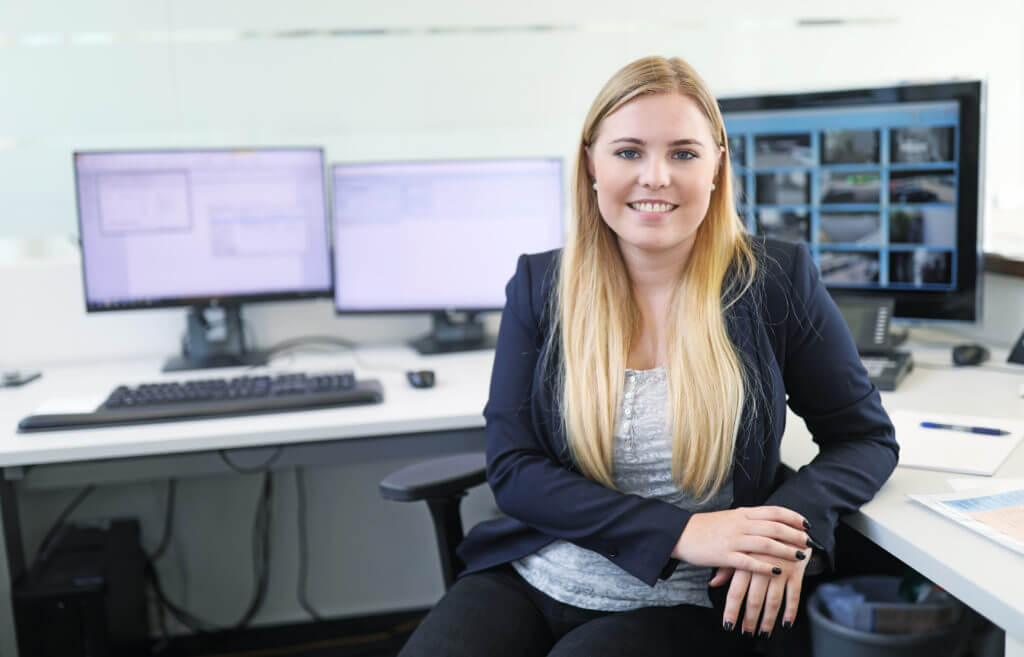 Training with Dr. Wolff means taking on responsibility early on. Thanks to the great support and the solidarity among the trainees, I learned this quickly and felt comfortable and as a full-fledged employee from the very beginning. During my apprenticeship I work in a wide variety of departments. In the process, I get to know many different tasks and colleagues, so it never gets boring.
Celina Simon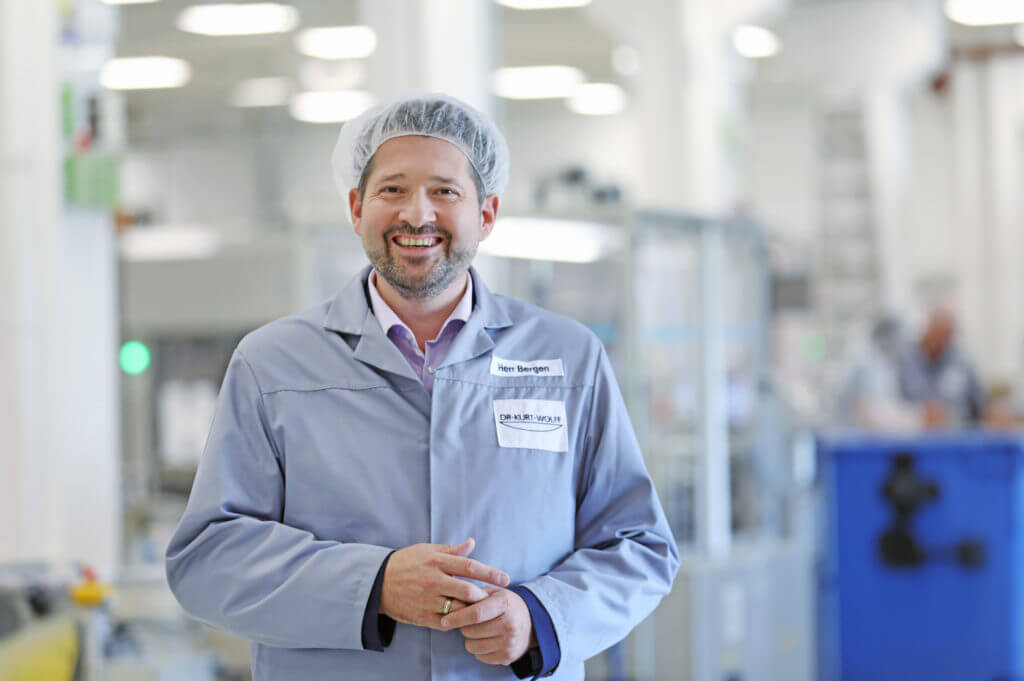 Dr. Wolff is a little like coming home. Although we have many employees, we all have a very familiar contact with each other. There is always time for a chat in the office or a quick conversation in the hallway.
Walter Bergen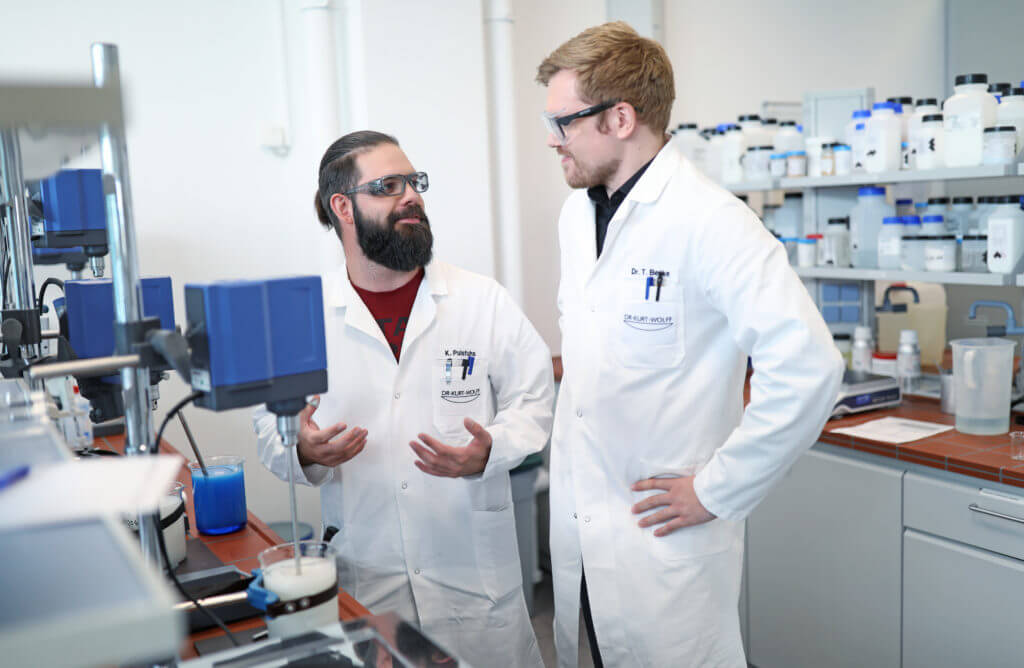 We were inspired by the unconventional spirit of Dr. Wolff. We are not satisfied with the status quo but continue to think where others have already given up.
Dr. Tobias Betke und Kai Hendrik Pulsfuhs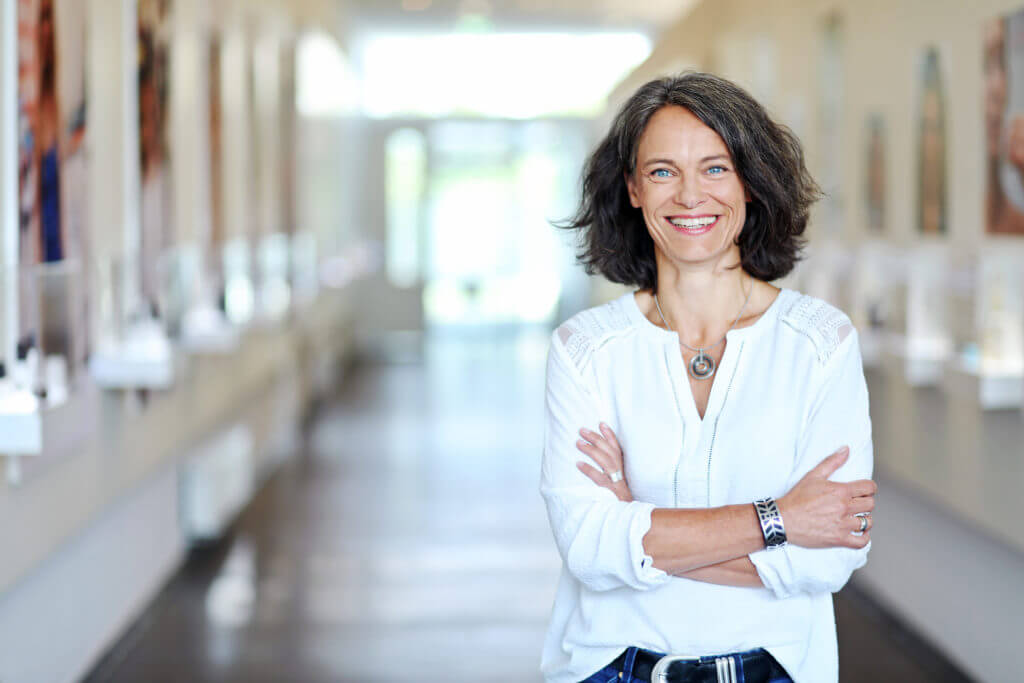 I promote communication and transparency between the departments. This leads to understanding and productive efficiency. If a process can be improved in this way, it fills me with pride.
Heike Graf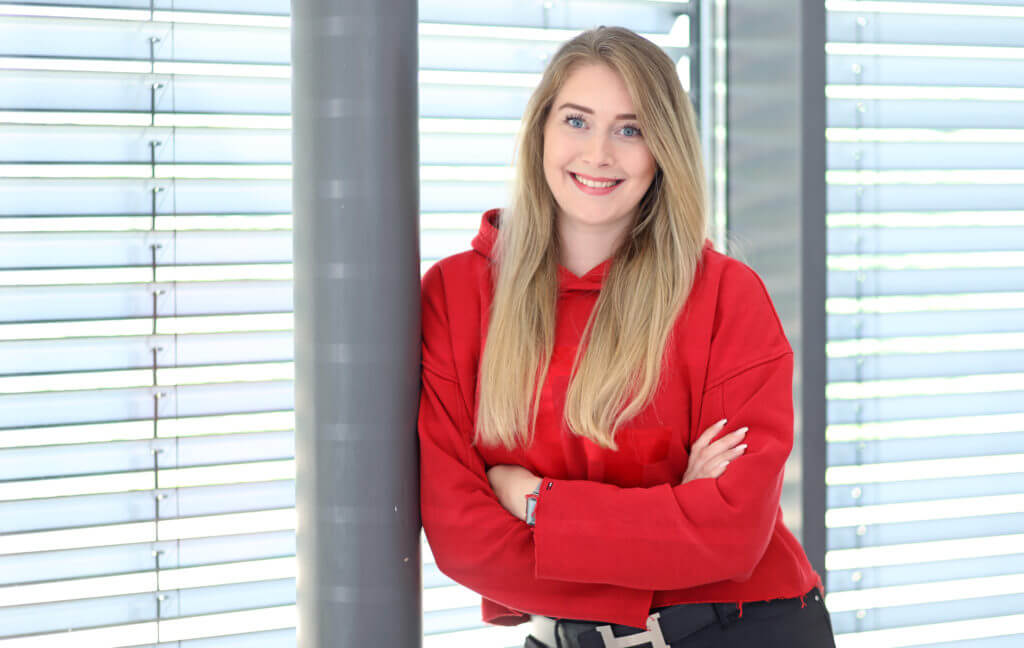 I started my training as an industrial clerk with Dr. Kurt Wolff in 2012 and was subsequently given permanent employment in the accounting department. Through my subsequent in-service training as a business economist, I was able to gain new knowledge and experience, which I can now incorporate into my everyday work. The varied tasks and the direct contact to customers make my work exciting and flexible. In addition, I can work on my tasks independently and on my own initiative. I particularly appreciate the collegial environment, which could not be better. We work together, help each other and can laugh together.
Lisa Lewecke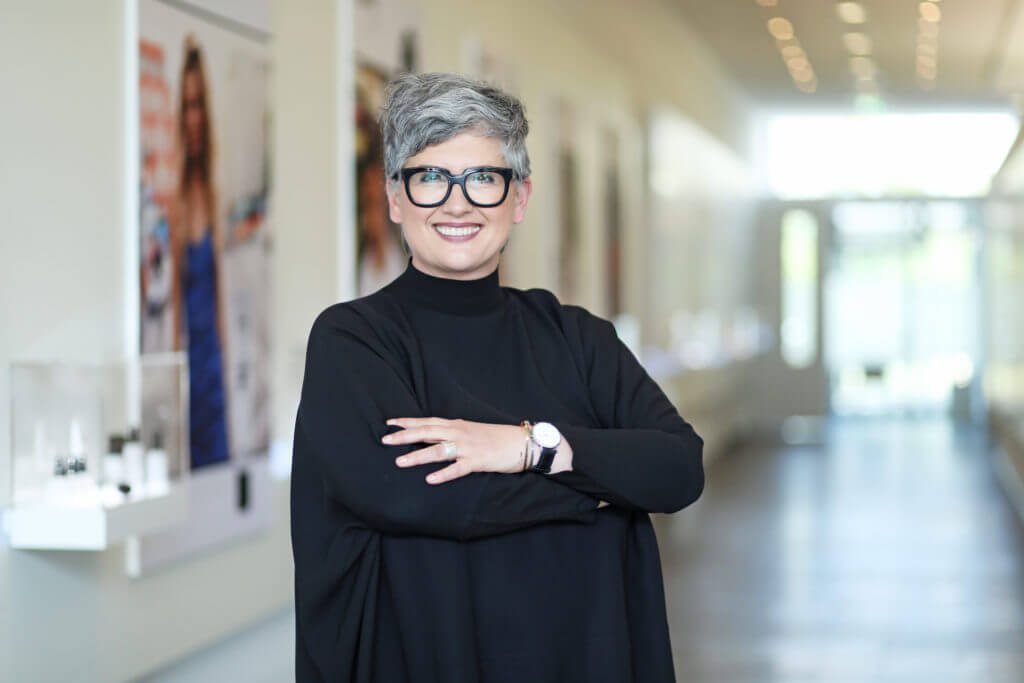 Outstandingly good at Dr. Wolff are the excellent working conditions and the high reliability of the employer. I am particularly interested in the dynamic cooperation in a multi-generational mix and in an international context. In addition, I find the company's willingness to provide ongoing human and professional training, regardless of age, very enriching.
Frauke Albrecht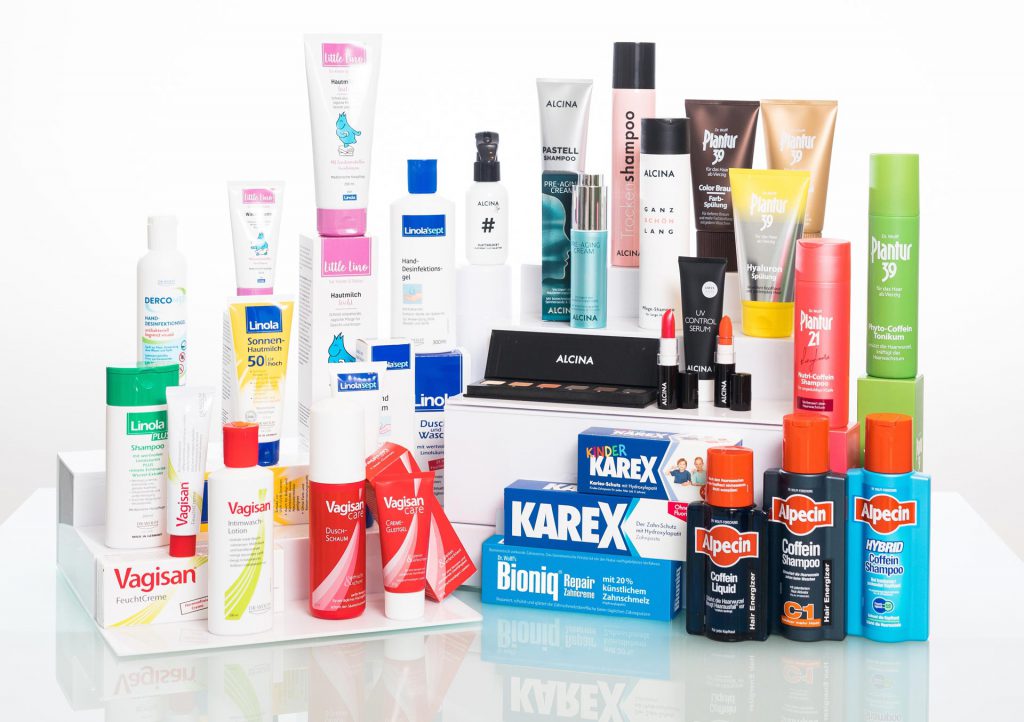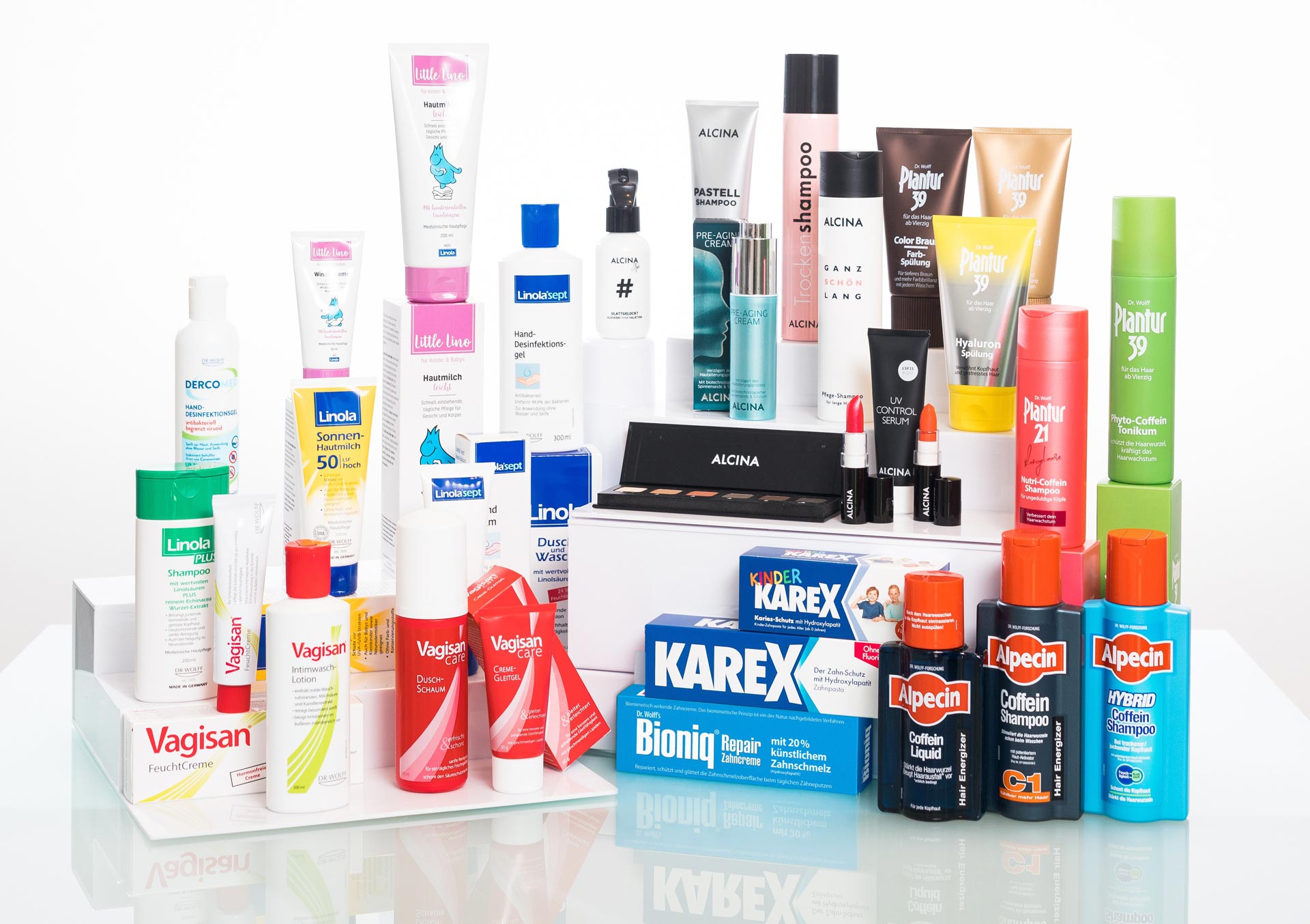 Who we are
Many suspect a doctor or a group practice behind the name "Dr. Wolff" (happens to us regularly on the phone!) Only very few – especially outside Bielefeld – know that this name belongs to an internationally successful family business. And even fewer know that this company is responsible for famous and renowned brands like Alpecin, Linola, Plantur, Vagisan, Karex and Dercomed. The confusion becomes perfect when we then clarify that behind "Dr. Wolff" there are not one but two companies: Dr. August Wolff and Dr. Kurt Wolff
Dr. Kurt Wolff is our cosmetic division with the brands Alcina, Alpecin, Bioniq® Repair-Toothpaste, Plantur, Dercomed and Karex.
Dr. August Wolff is our medical division with the brands Vagisan and Linola.
Since 2016, a newly founded business unit of digital specialists has been part of our company: eWolff. The team of 19 always is on the pulse of (digital) action and creates the link between the offline and online world by promoting our brands in the digital world, making them actively available there and supporting colleagues in digital projects. To enable our "eWolves" to work in a more digital and agile way, their own coworking space was set up in 2019 in Johanneswerkstrasse.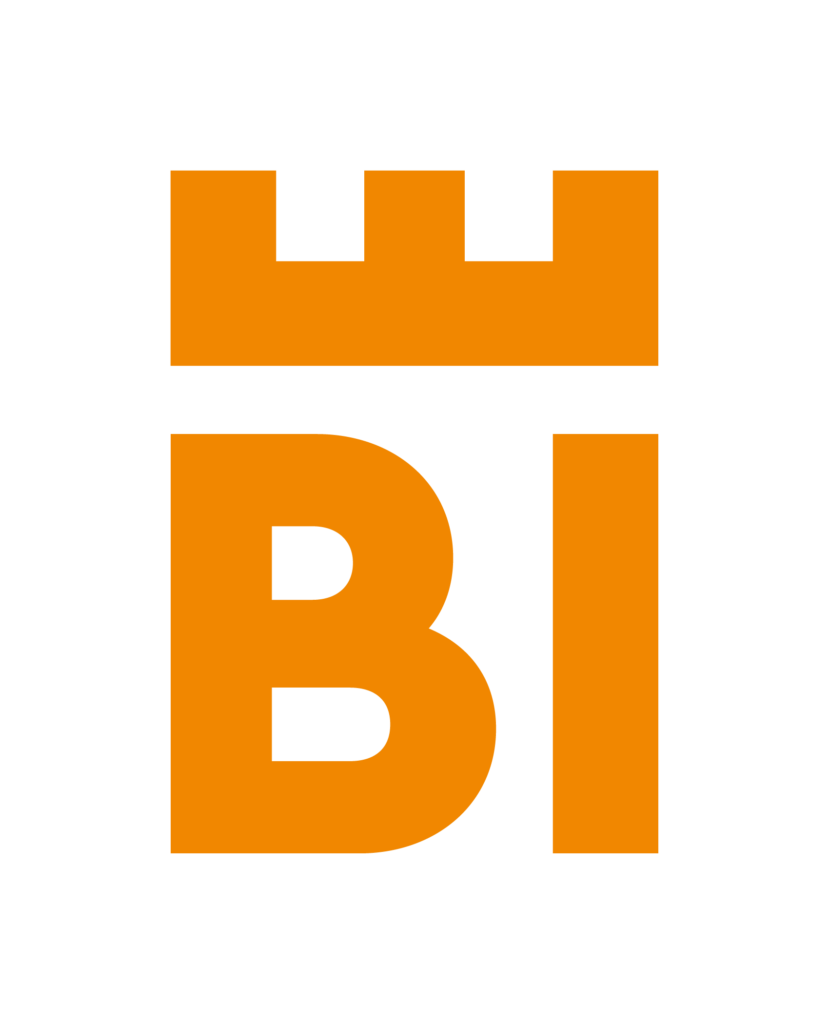 Where we are
The headquarters of Dr. Wolff is located in Bielefeld. Here we are represented at a total of three locations: In Johanneswerkstraße, directly opposite in Sudbrackstraße and a few minutes' walk away in Stadtheiderstraße.
But that's not all: As an internationally operating company, we also have offices in important export countries. Here, colleagues with a lot of know-how for the respective country specifications and always on the lookout for topics that are particularly relevant to the respective nationality are located. Currently our global offices are located in Singapore, China, South Korea, the USA, the Netherlands and Switzerland.
You are not drawn to the big wide world, but to Bielefeld? Good decision, because hardly any other German city is so underestimated. Bielefeld is not as hip as Berlin and not as urban as Düsseldorf. But it's also not as expensive as Munich and as grey as Bochum. Bielefeld is simply…warm! Here you can find pure nature, a wide range of cultural activities and a hearty down-to-earth attitude. Get an impression of the city and its inhabitants or visit Bielefeld by going to: www.bielefeld.jetzt