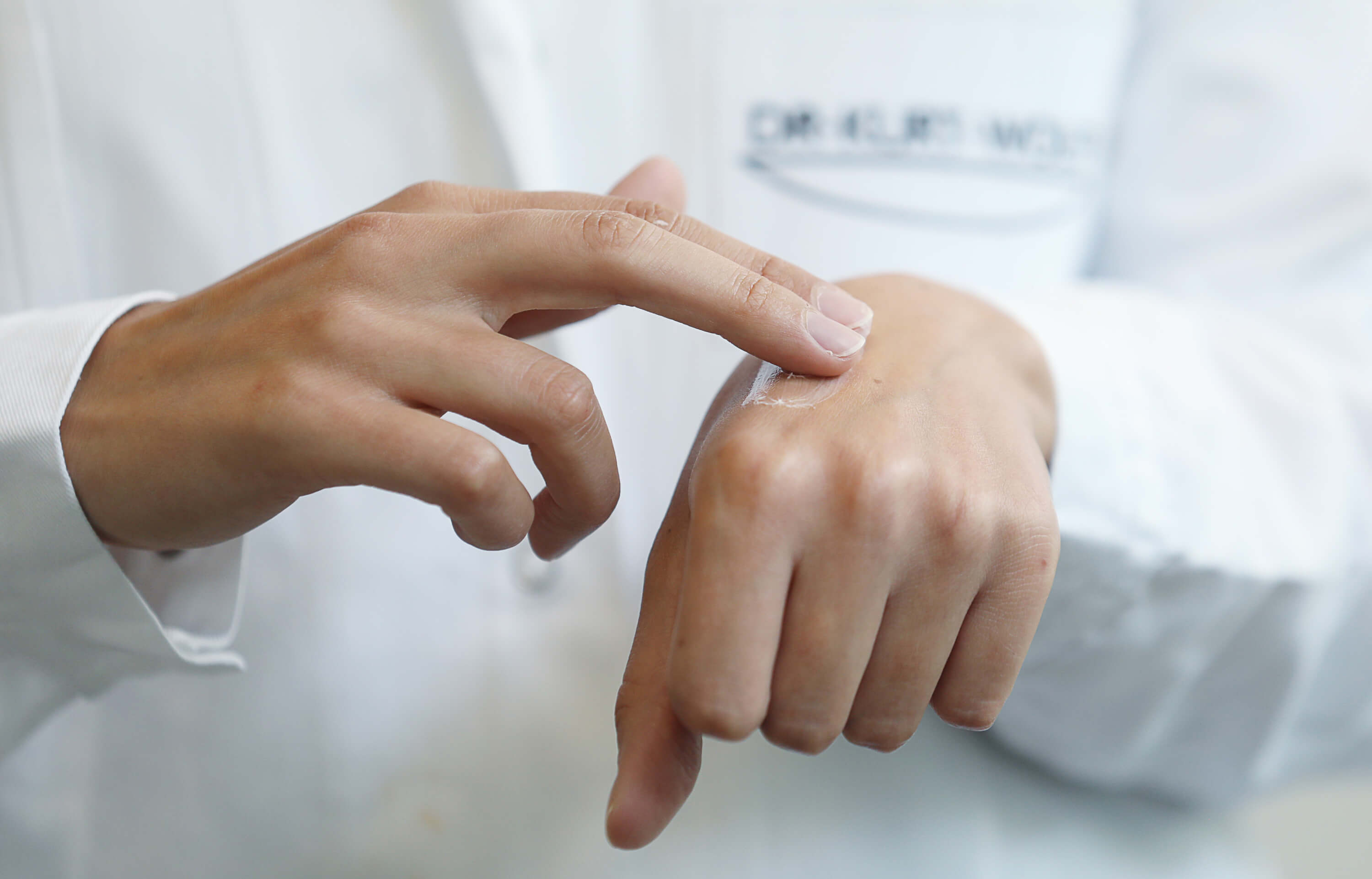 Advantage through research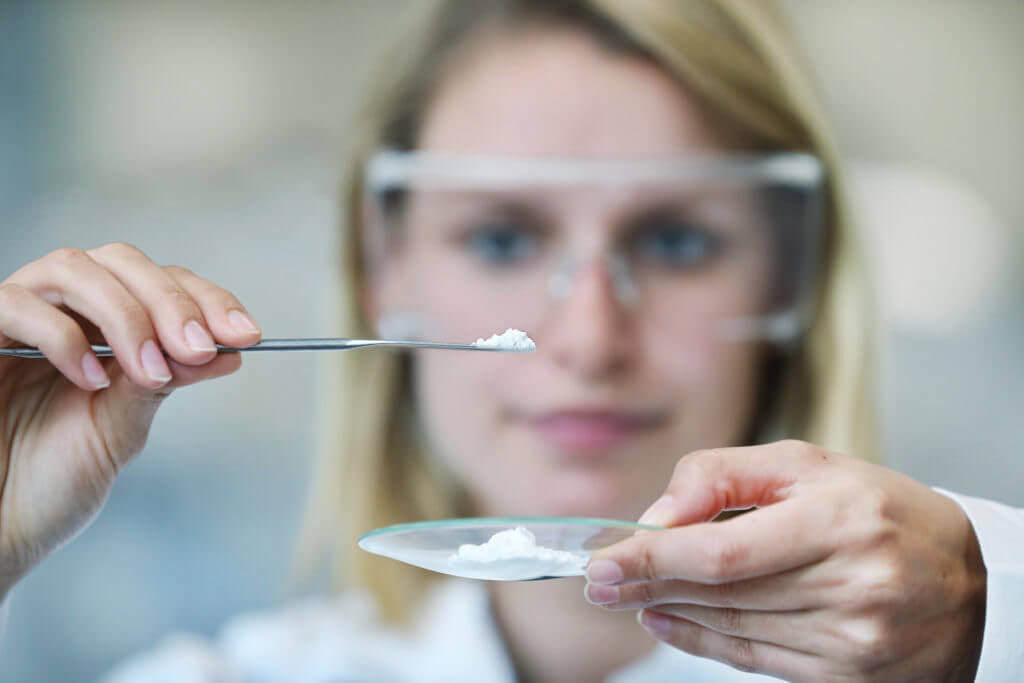 Science as a recipe for success
Dr. Wolff – since 1905 the name has stood for research that solves the skin, hair and dental problems of the population with innovative active ingredients. The focus of our efforts is the scientifically provable benefit of our products.
Since the foundation of the company, Dr. Wolff has maintained a close cooperation with renowned scientists. From the first branded product Hematopan to the products available internationally today, our in-house research provides the basis for new active ingredients and innovative product developments.
Dr. Wolff is regarded as a specialist in galenic development, research into active ingredients, their dosage and dosage forms. Whether skin, hair or enamel – new active ingredients help the body to solve various problems.
Active ingredients with proven efficacy
Linoleic acid
Linoleic acid is an essential factor in the skin's barrier function. If there is a lack of it, the skin becomes dry and flaky. Since the human body cannot produce linoleic acid, an external application is very useful. In cream form, for example, linoleic acid promotes skin regeneration and supports the skin in rectifying loss of moisture.
Caffeine
Some hair roots react over-sensitively to testosterone due to hereditary factors. Consequently the energy supply to the hair is cut off and its growth phase shortened. Caffeine compensates for this. It protects the hair roots against testosterone, so that adjustments can be made for longer growth phases and premature hair loss prevented.
Hydroxylapatite
Hydroxylapatite is a substance that replicates natural dental enamel (biomimicry). Its special formulation enables it to attach itself particularly well to the dental enamel surface. The latest studies show that the hydroxylapatite agent repairs even the smallest cracks in dental enamel and prevents wear on the teeth. Dental care with hydroxylapatite provides modern biofilm management that prevents caries.
An emulsifier system with pH-value 4
The skin begins to change considerably from around the age of 50 onwards. This often results in higher pH values. The skin becomes rougher and quickly becomes prone to irritation. An age-appropriate care range with pH value 4 can reduce the skin's pH value to a healthy level.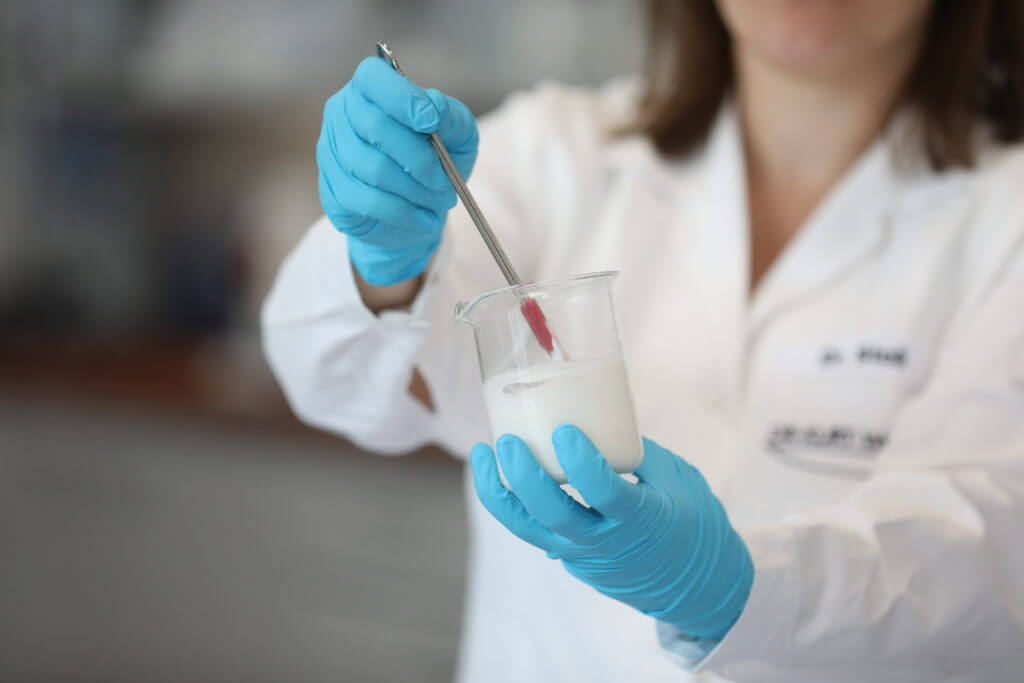 Galenics – from active agent to medicinal product
For an active ingredient to be properly effective, it needs to be introduced to the body in a suitable form and with appropriate excipients. Be it in the form of a tablet, suppository, powder or ointment – the right formula is crucial. That is why Dr. August Wolff occupies himself with galenics and the optimal processing and administration of ointments. Initially this still means a lot of manual labour, with products being prepared by hand to "home-developed" formulas and delivered to pharmacists. The Dr. Wolff team has been carrying out intensive research in the field of galenics since the 1930s to enable them to develop a suitable basis and form of administration for their active ingredients.