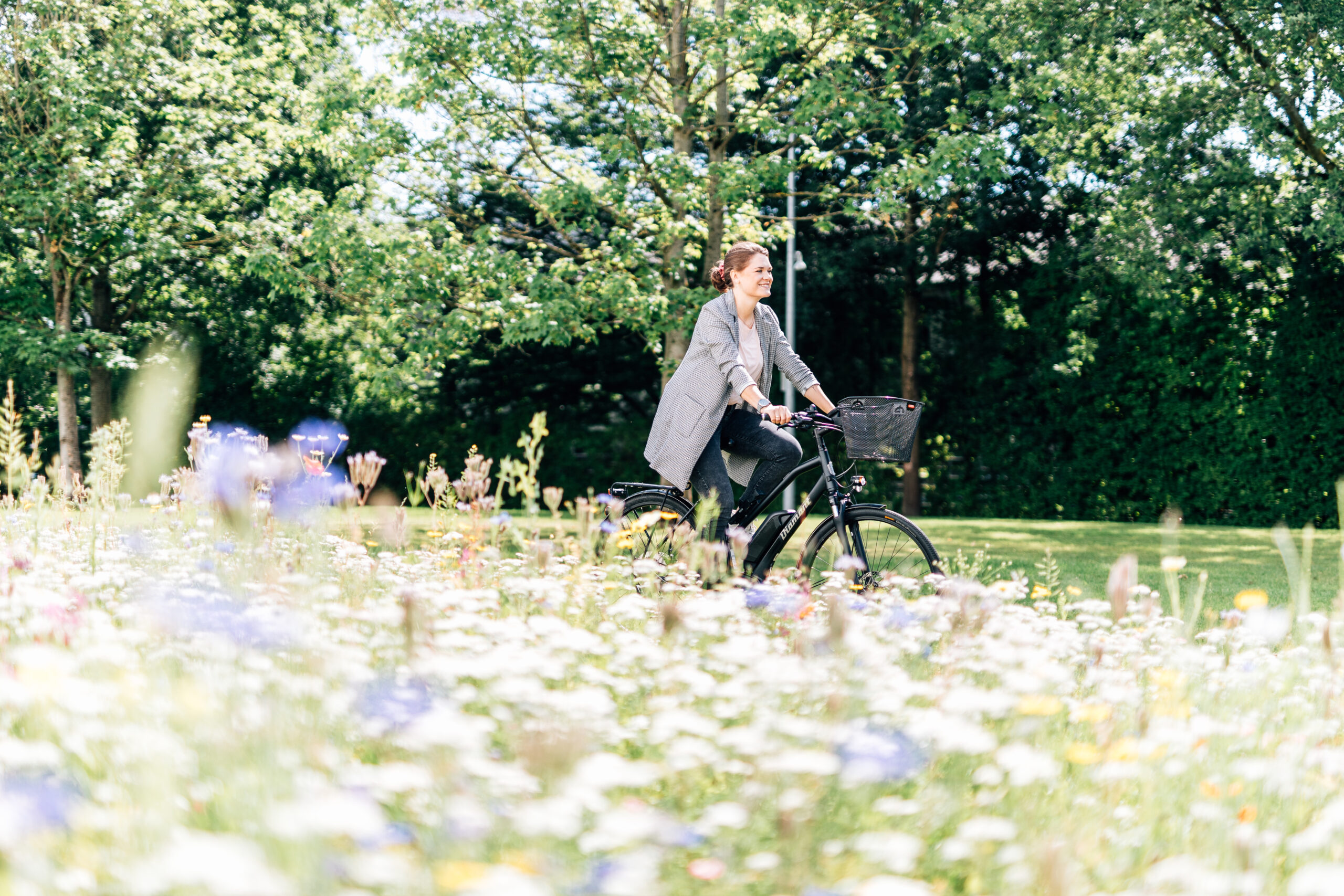 Values, responsibility, people
Corporate responsibility
We are in an ongoing process of reviewing the opportunities and challenges of sustainable business. We monitor the market and look for suitable as well as future-proof solutions. In our sustainability team, we prioritize projects in which we drive sustainable development.
Since the company was founded, long-term action has shaped our work, focusing on the quality and safety of our products, consumer health and environmental protection. The products and solutions from our research in Bielefeld help people dealing with various health and cosmetic problems all over the world and ease their suffering. As a manufacturing company focusing on cosmetics  and pharmaceuticals, we are obliged to comply with numerous requirements and regulations. In this area of tension, we do not yet believe that the ideal packaging exists from an environmental point of view. However, we are not prepared for the future without taking sustainability into account.
Our ambition is to maintain continuous growth in the long term. We are a family business in the fourth generation and want to continue to offer (crisis-)secure jobs in the region of East Westphalia. what exactly happens behind the scenes at Dr. Wolff in order to achieve these goals? Here you can find out about already implemented improvements, for example in energy management, and which steps we want to take to reduce the ecological footprint of the entire company.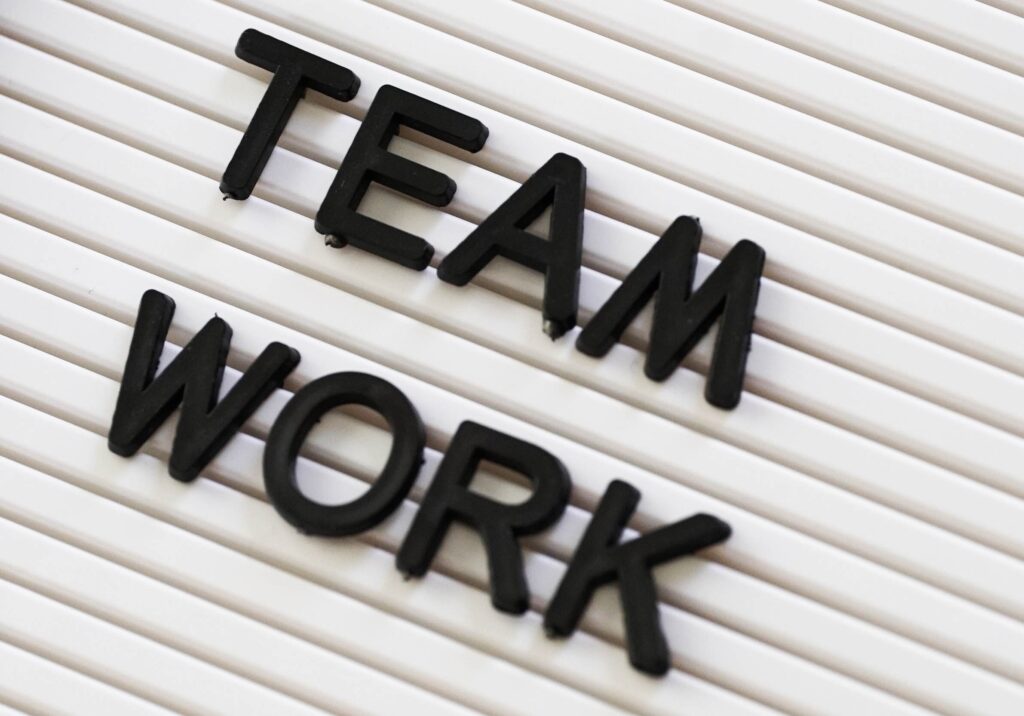 Our sustainability team
At Dr. Wolff, we rely on experts from the respective departments and thus form an interdisciplinary team consisting of colleagues from, for example, Procurement, Formula Development, People & Culture, Energy, Finance and Communications. Together with the Head of Quality and Sustainability, the team develops key figures, reports regularly and drives ideas and projects. In addition, we exchange ideas with other companies in regional partner networks.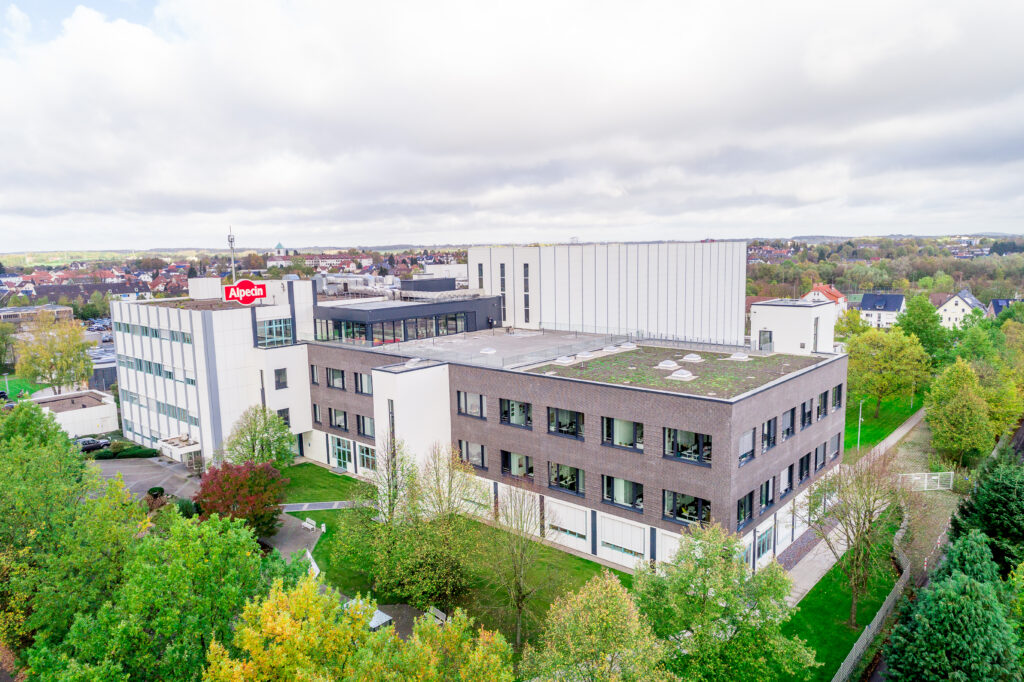 Made in Bielefeld
A big advantage of our products is that we produce mainly in Germany at our headquarters in Bielefeld. Bielefeld is located in the green region East Westphalia, in the middle of the Teutoburg Forest. This is where we develop, manufacture, fill, pack and send our products out into the world. We are proud of our own research and development department, our laboratories and the employees who do valuable work here every day.
In the heart of East Westphalia, we keep a close eye on production conditions and bring together the raw materials, some of which come from all over the world due to a lack of regional alternatives. Our focus is the quality of our problem-solving products with scientifically proven benefits. In addition, we consider and evaluate more sustainable options from an economic, social as well as ecological point of view. We are on our way by defining projects that have priority and by investing step by step in more sustainable processes.
Did you know that …
… we were honored with an environmental award back in 1994 for our ALCINA refill system, our operational recycling and the environmentally friendly construction measures of the production site?
… the Doris Wolff Foundation arouses interest in science and technology among children and young people (STEM promotion of young talent)?
… we are strongly committed to promoting young talents and sports?
… at the beginning of the Corona pandemic, we set up the production of antiseptics within a few days and supported the city of Bielefeld, schools and daycare centers through numerous donations? In addition, we supported the first vaccination centers with anti-viral mouthwash.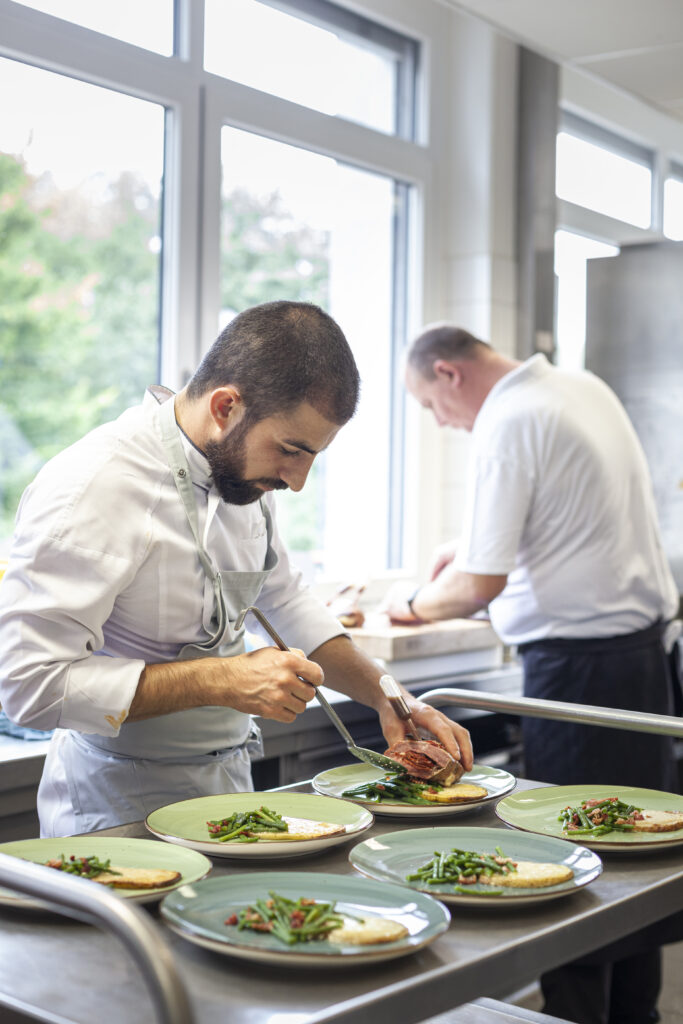 Living social responsibility
Dr. Wolff offers its employees extensive social benefits. Since 1905, it has been important to the family-owned company to offer an appealing working environment and secure jobs. Our employees benefit from:
the chemical collective agreement
an excellent company restaurant, the Wolfferia, with fresh meals prepared by our kitchen team using ingredients that are sourced from regional suppliers wherever possible
various company sports activities: soccer, cycling boules, darts & dragon boat
subsidies for the corporate pension scheme
public transport ticket
daycare places close by
bike-leasing
events such as Christmas market, (digital) cooking events for employees or a health care day
more than 30 days off
In addition, our former senior manager Doris Wolff established the Doris Wolff Foundation on her 90th birthday in 2010. The foundation is committed to supporting children and young people on their way to a good education. Doris Wolff possessed a keen interest in the topics of "science and research" and "education and upbringing" and has always been committed to promoting these among children and young people and to awakening interest in science.
Our ecological initiatives
Energy
At Dr. Wolff, we constantly monitor our water and energy consumption and work on efficient energy use. Energy is one of the focus areas when dealing with sustainability, and we are proud of our achievements in recent years. We are permanently reducing the use of energy sources in the entire operating process as well as per unit of shampoo, cream or toothpaste produced. This has already enabled us to save 442 tons of CO2 in 2022, the equivalent of 68 flights around the world. We have optimized operating times, shut down equipment, replace ventilation systems, install presence detectors, modernize heating systems, and optimize steam switching and temperatures.
In addition, we raise awareness and motivate employees regarding energy-saving opportunities in the workplace and beyond.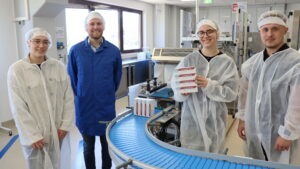 Procurement
In procurement, we maintain long-term partnerships with our suppliers, considering market conditions, risk management and our product category strategy. We have been working with some of our suppliers for decades, knowing that this trusting relationship is very valuable in difficult times.
Our comprehensive supplier management system creates uniform, objective and transparent procedures and ensures that our high-quality standards are maintained. This includes a detailed onboarding process, interdepartmental audits based on supplier evaluations, and joint workshops on material and process optimization. We source the majority of our materials from Germany and Europe. As a result, we save a considerable amount of CO2 for transport.
Raw materials, packaging & use of resources
With our high-quality standards and the strict regulations in the pharmaceutical industry always in mind, we continuously review the materials we use. Even if we are not always able to do so due to regulations, we are constantly examining the extent to which we can use alternatives, more sustainable variants across all product groups. Here are a few examples:
In a company-wide project, we have standardized packaging and reduced the number of product variants as well as the weight (e. g. wall thicknesses of tubes or folding boxes) at the same time. We are also examining whether and under which conditions we can dispense with packaging or substitute it. In addition, we rely on FSC-certified paper, use transport cartons made of recycled material where possible, reduce cellophaning, and are looking for opportunities to use aluminum and plastic recyclates.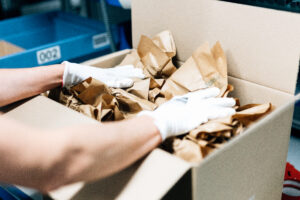 Our formula development department evaluates all the raw materials we use and checks whether there are already more ecological alternatives with the same level of quality. We maintain a regular exchange with our suppliers, for example in interdisciplinary workshops. Always keeping an eye on market developments: for example, we use RSPO-certified palm (kernel) oil. Compared to possible alternatives, their oil palm requires less area with more output and is therefore very efficient. The RSPO certification covers environmental and social criteria.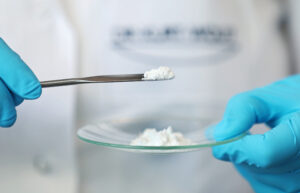 Biodiversity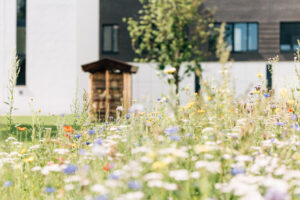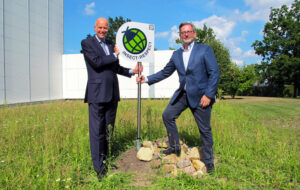 We are a certified partner of the project 'Insect Respect' and invest in insect-friendly areas to support biodiversity and vital insects. In doing so, we also use the commitment for joint actions by colleagues. This has already enabled us to organize two participatory construction sites, raise awareness for insect protection and cultivate interdisciplinary exchange.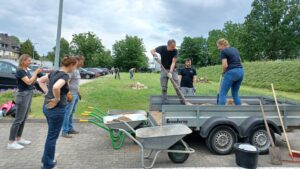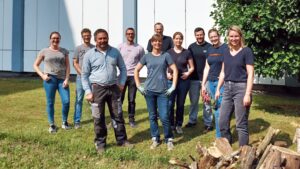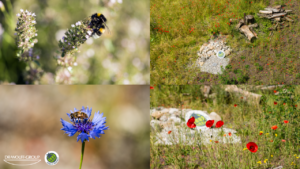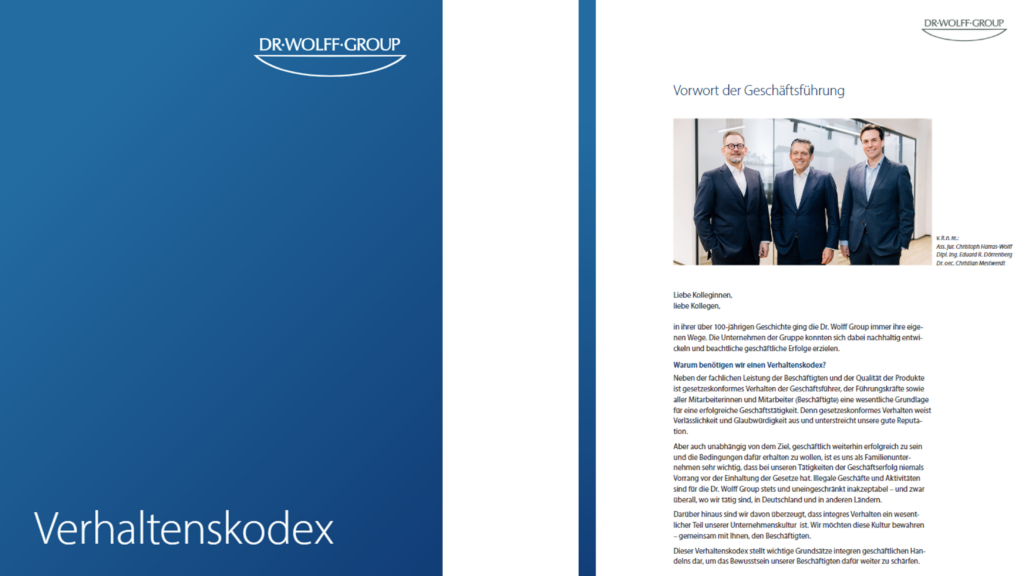 Compliance
We consider integral and legally compliant behavior as a matter of course. This is the only way for a successful presence and future. Our Code of Conduct is also available on our website. In addition, a whistleblower platform provides employees and all other stakeholders with the opportunity to anonymously report compliance violations.
Find out more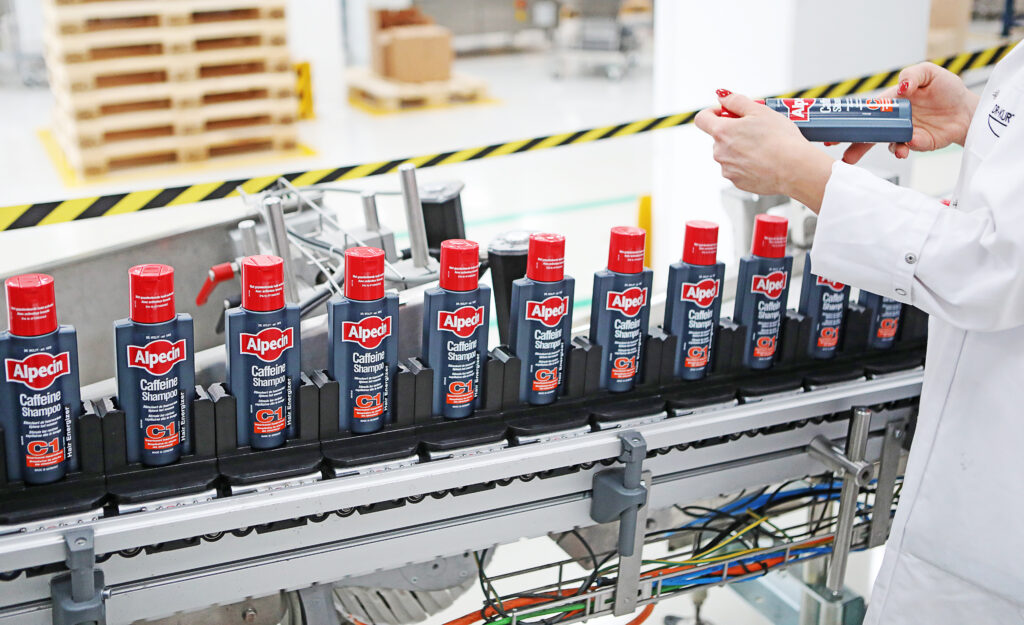 Our common goal
We are in a constant process of improving sustainability in many areas of the company. We have already come a long way, but we are aware that there is still a long way to go. We prioritize and move forward step by step. In the process, we are constantly reviewing innovations and technologies coming into the market. It is important for us to avoid greenwashing and to invest sensibly in sustainable projects.
One thing is certain: We all must work together to keep our planet livable and to shape our coexistence in a valuable way. At the same time, we are proud to support those affected in improving their quality of life with our 'problem-solving products' and to draw meaning and purpose from this for our company.
Do you also have ideas and want to support us in terms of sustainability, in our projects and in the development of our brands? Then take a look at our job offers to find the right job for you!
Working at Dr. Wolff