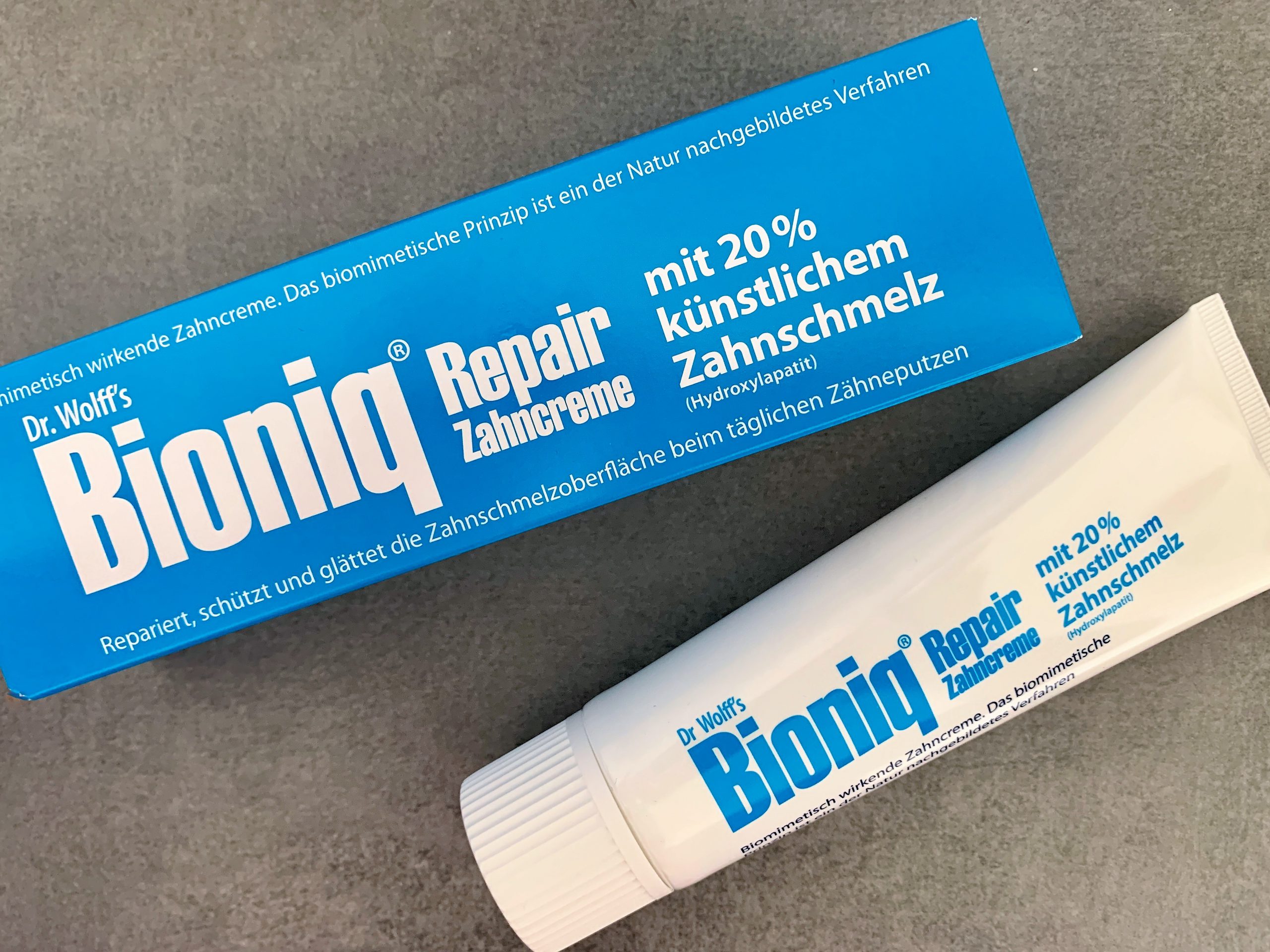 Bioniq® Repair-Toothpaste
What does Bioniq® Repair Toothpaste stand for?
Bioniq® Repair Toothpaste is based on the idea of bionics/biomimetics. It contains hydroxyapatite – better known as artificial enamel – which is modeled on human tooth enamel. This active ingredient in Bioniq® Repair Toothpaste helps minimize wear and keep both teeth and gums healthy in the long term.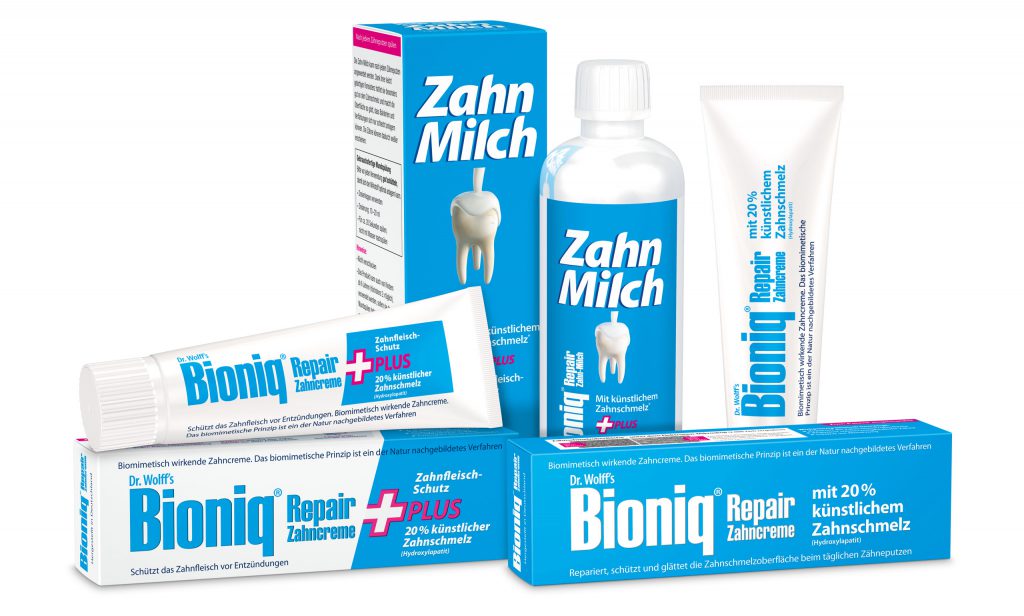 Artificial enamel 2.0
After many years of research around the active ingredient hydroxyapatite, we launched the Bioniq® Repair products (Repair Toothpastes and Repair Tooth -Milk):
When teeth are brushed with Bioniq® Repair toothpaste, microscopic defects are sealed and the enamel surface is repaired. Daily use not only makes teeth feel smoother, they also stay clean longer. Dental plaque and tartar are reduced and caries is prevented. At the same time, the sensitivity of teeth is reduced.
Bioniq® Repair Toothpaste Plus additionally improves gum health and is good for periodontitis.
The Bioniq® Repair Tooth-Milk additionally cleans hard-to-reach areas – such as interdental spaces – and thus provides additional protection against bad breath, caries and tartar.